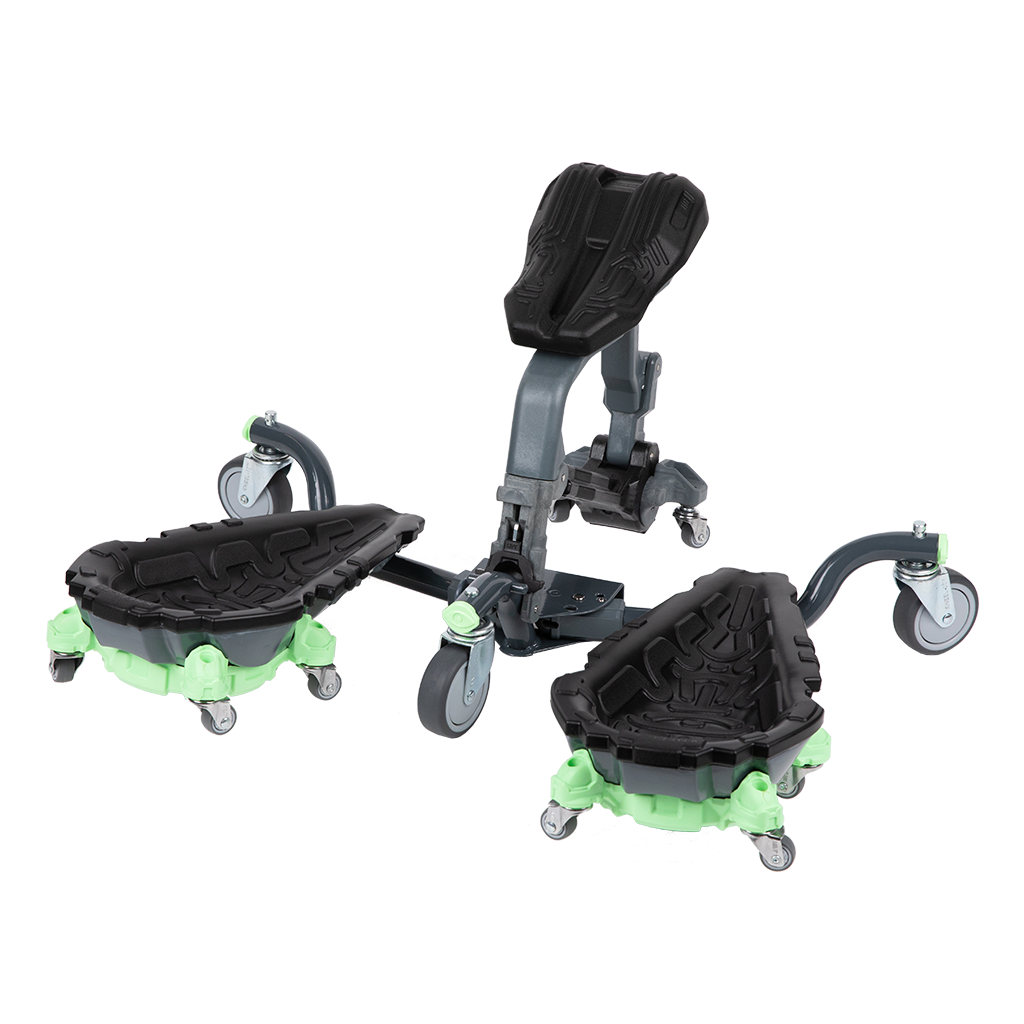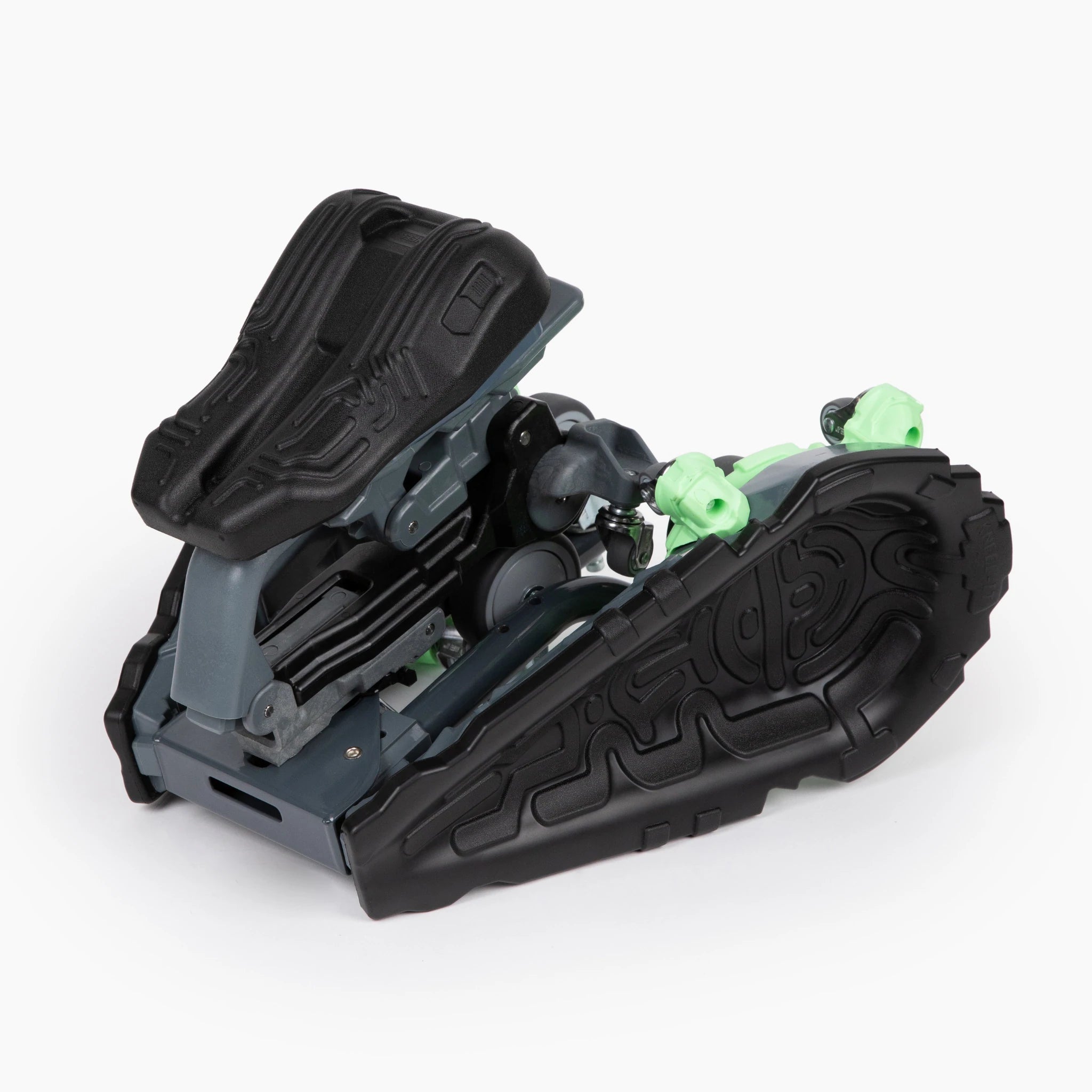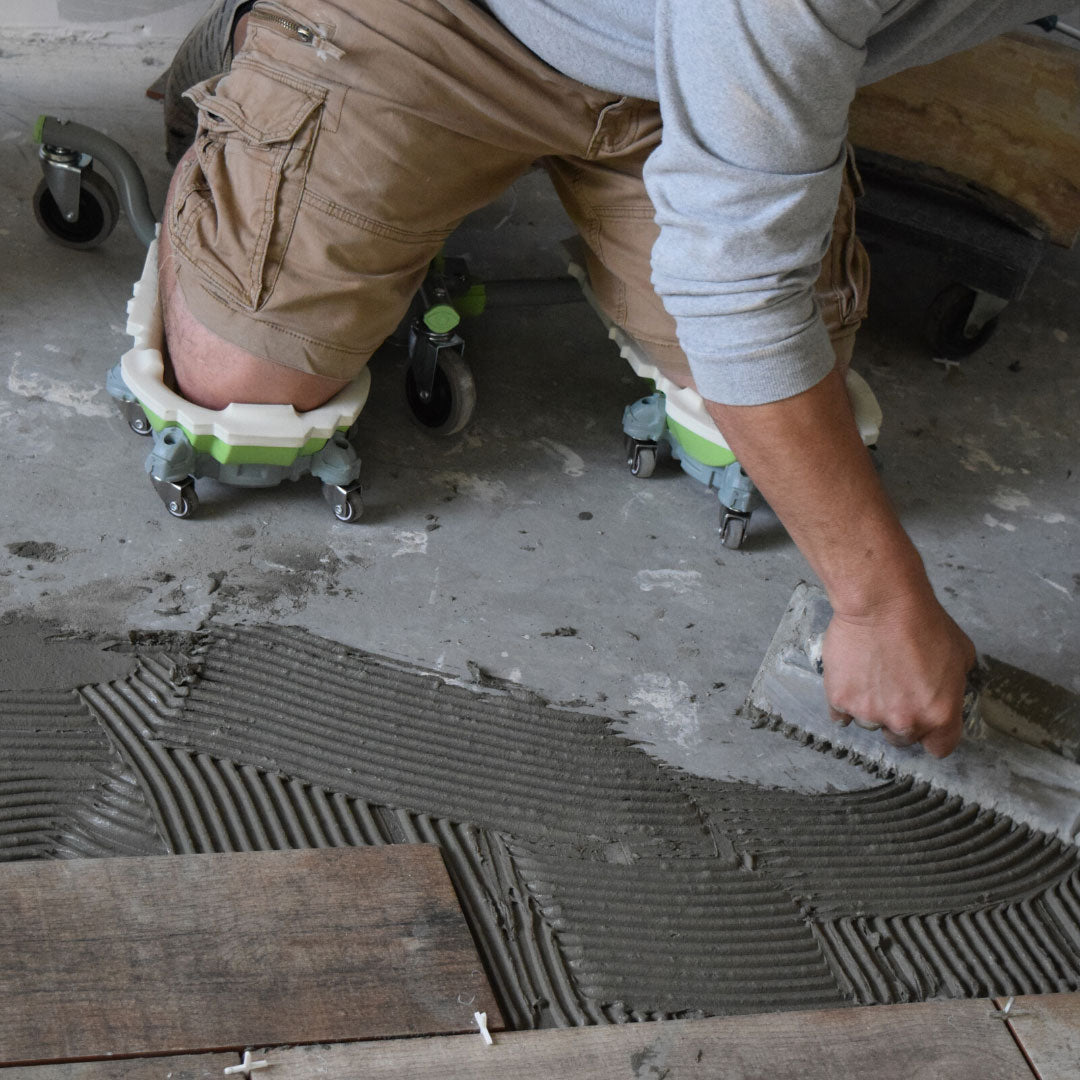 $387.00

CAD
$430.00

CAD
BFCM

• Save
Kneel-It is a cleverly engineered support device designed to relieve strain and decrease injuries that come with prolonged kneeling.
Help reduce knee and back pain while increasing productivity at work or with projects around the house.
Kneel-It rolls on hard indoor/outdoor work surfaces and soft terrains. Built with special grip technology to help keep stationary when idle, a padded ergonomic spring-loaded seat to provide intervals of rest, and durable padded knee rests to ensure comfort while completing taxing jobs on-site or working from home.
V3 Features
Rotatable casters added to seat; switch between braking/rolling seat configuration
Upgraded quick pin seat attachment method
Finger latch for seat removal upgraded
Increased seat Comfort
Sliding Seat adjust FWD and AFT
New color scheme 

See The Kneel-It In Action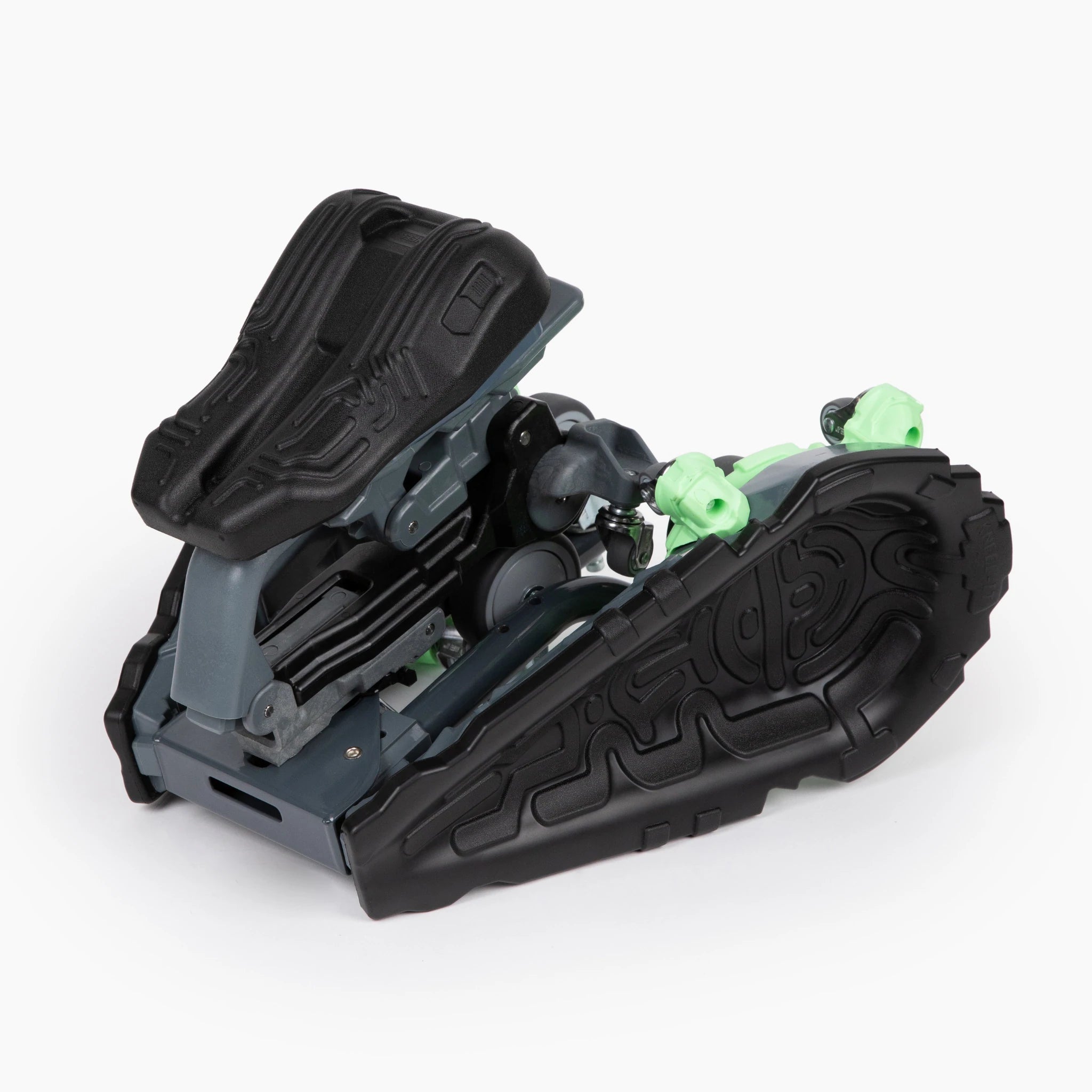 Features
Durable, sturdy construction, supports up to 360lbs
Built-in cushioned knee pads for maximum comfort
360° turning capability and intuitive mobility
Compactable for easy storage and transport
Materials: Cold-rolled steel, Fiberglass Reinforced Nylon, EVA foam, Stainless steel
Versatile & Effective
The Kneel It is perfect for but not limited to:
Auto body repair
Flooring installation
Tile installation
DIY projects
General construction projects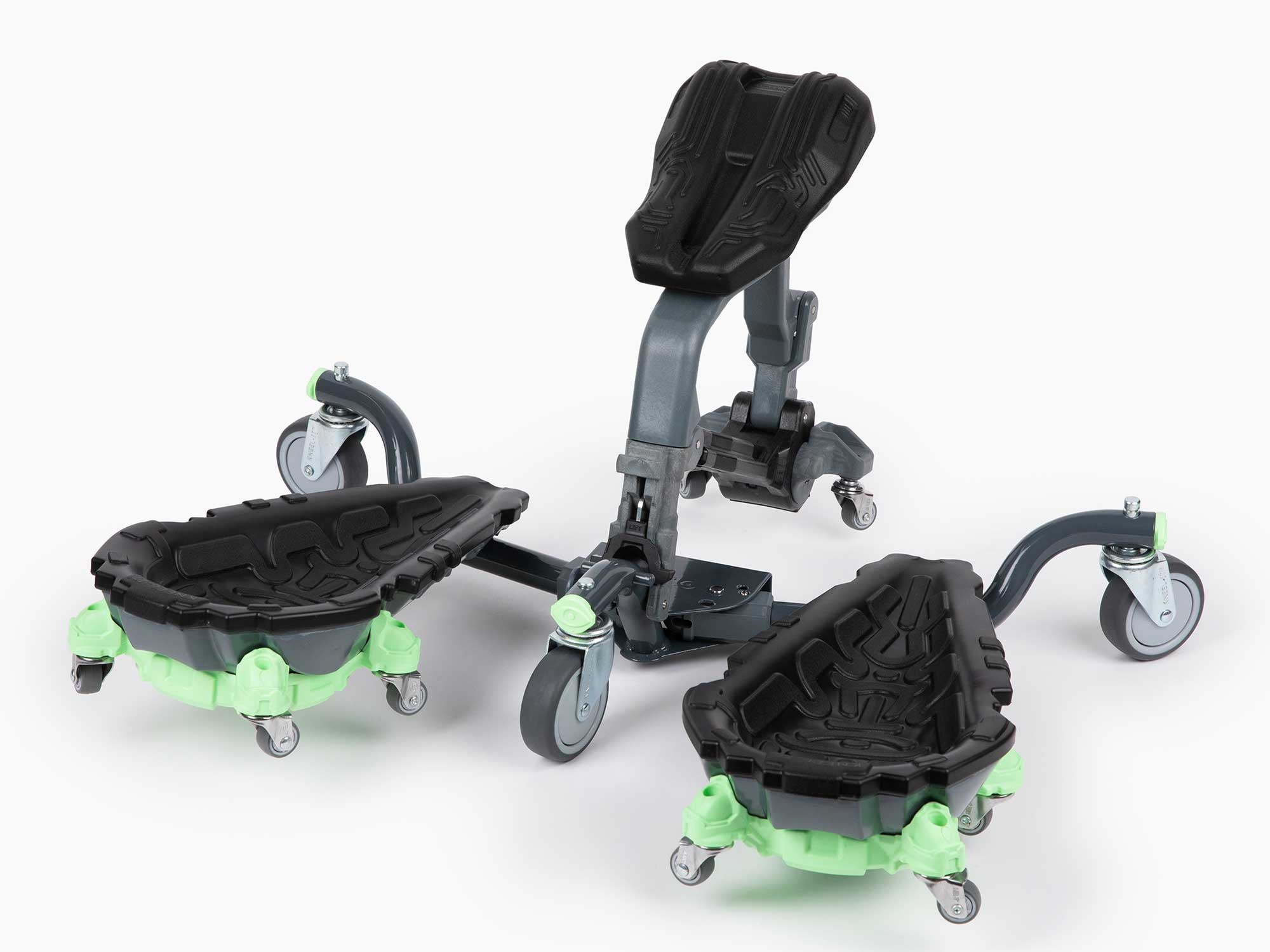 Frequently Asked Questions
Kneel-It supports up to 360lbs
Cold-rolled steel
Fiberglass reinforced Nylon
EVA foam
Stainless steel
Yes. Our Soft polyurethane wheels keep even the softest hardwoods safe. However, if you use your wheels on a rough surface and rough up the wheels themselves they may cause damage to more delicate flooring. We recommend using two sets of wheels if you use your Kneel-It on both rough and delicate surfaces.
Very well made , very comfortable, I am a painting contractor and use it for doing baseboards and other low work,,, have only used it in one location so far, rolls well on lino but found when switch to carpet .. it struggled to roll at all. verdict is still out but am liking it so far!
Awesome tool!
Really great tool to help save your knees, fast and on time delivery, would highly recommend.
Terrific
This is a multi game changer! Not only is it comfortable, it saves your body, it increases efficiency and it's a good time zipping around! Buy it now!
Should have got one a long time ago.
I dont always have the space to use it but when I do it's a knee and back saver. I'm a tile setter and highly recommend if your on the ground a lot especially by yourself.
Best Knee Pads Ive Ever Had
I am a commercial tile guy. Some days I am in these for 10hrs almost straight. They are so comfortable and my knees have never felt so good after a long day. Usually I can barely bend my knees after a long day with my other knee pads but now Im not even phased. I highly recommend it especially for guys in my industry. This will save you a lot of wear and tear and its helped me lay a lot more square footage, since I can keep pushing. It worth every single penny and the best tool I've bottom for tiling.